Custom RACS Design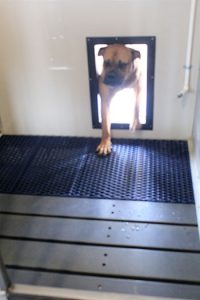 We take satisfaction in our ability to design and manufacture according to customer wishes. This includes strict adherence to tight spaces. There are not too many "standard" facilities. Therefore, the plastic-coated steel custom animal floors we build can be sized and designed to your specifications. Floors can be ordered in sizes up to 12 feet long with a limited width. In addition, convenient options are available to customize the floors to meet your needs, such as lighter weight floors. Different animals need different floors with appropriate sized openings. This is another option that we are able to provide.
All RACS animal flooring is completely coated with PVC. There are many benefits with this type of flooring. For one, the animal's body temperature is conserved because the floors remain room temperature. Equally important is the good traction coated floors provide. As a result cuts and bruises are prevented, therefore reducing stress on the animal. Best of all, animals will stay clean and dry because of the openings in the floor. Read more about the designing and manufacturing of RACS flooring by clicking here.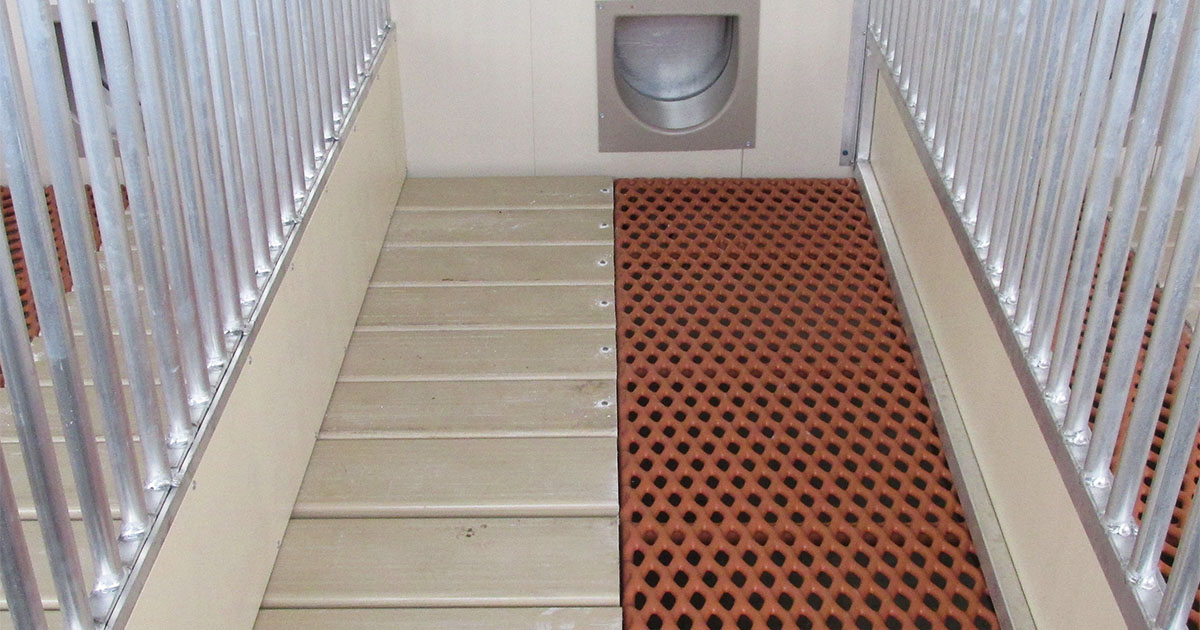 Ordering Custom Animal Floors
A salesperson is available to discuss the requirements of  your custom animal floors. Ridglan Animal Care Systems office ours are Monday through Friday from 8:00 a.m. until 4:30 p.m. Central Time. We are happy to discuss your facility needs and provide a price quote.
To expedite the process, please have available the width and depth of the area you wish to cover. We will ask you what type of animals will be using the RACS and how the RACS flooring will be used in your facility. Call Toll Free! 800-338-3178