Plastic Floor Mats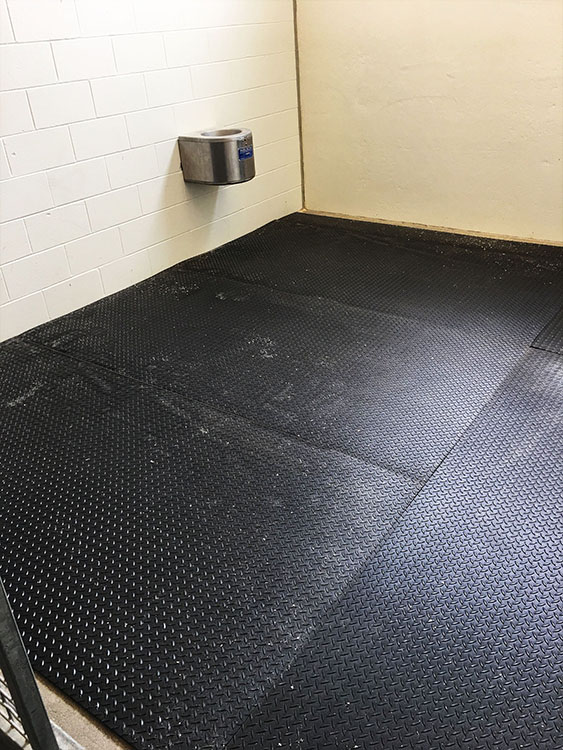 These mats will revolutionize your kennel, clinic or barn! Our new Dura Saver floor mats are water-resistant. Therefore, they are fully capable of disinfection. The high density plastic mats can be completely cleaned and disinfected using your current cleaners. This is unlike traditional rubber mats that harbor bacteria and reintroduce disease. The Dura Saver mat is easy to work with due to the rigid and lightweight material.
Dura Saver Floor Mats have a diamond pattern that allows for traction. They weigh only two pounds per square foot.
Available in a stock size of 4' x 8', but can be custom ordered in sizes up to 8' x 12'.
For more information about how RACS plastic coated flooring can meet your veterinary needs, click here to contact us.