Strongest Dog Beds Available!
The RACS Dog Beds by Buddy Rest are the toughest beds on the market! All styles are sewn together with Kevlar thread to create the strongest seams possible – 5 times stronger than normal nylon thread. What's more, the double-stitched removable covers are water-resistant and also machine washable. They all offer the best in comfort and support for your dog. RACS Dog Beds are hypo-allergenic and veterinarian recommended. Moreover, they are Proudly Made in the U.S.A.
Shop All Products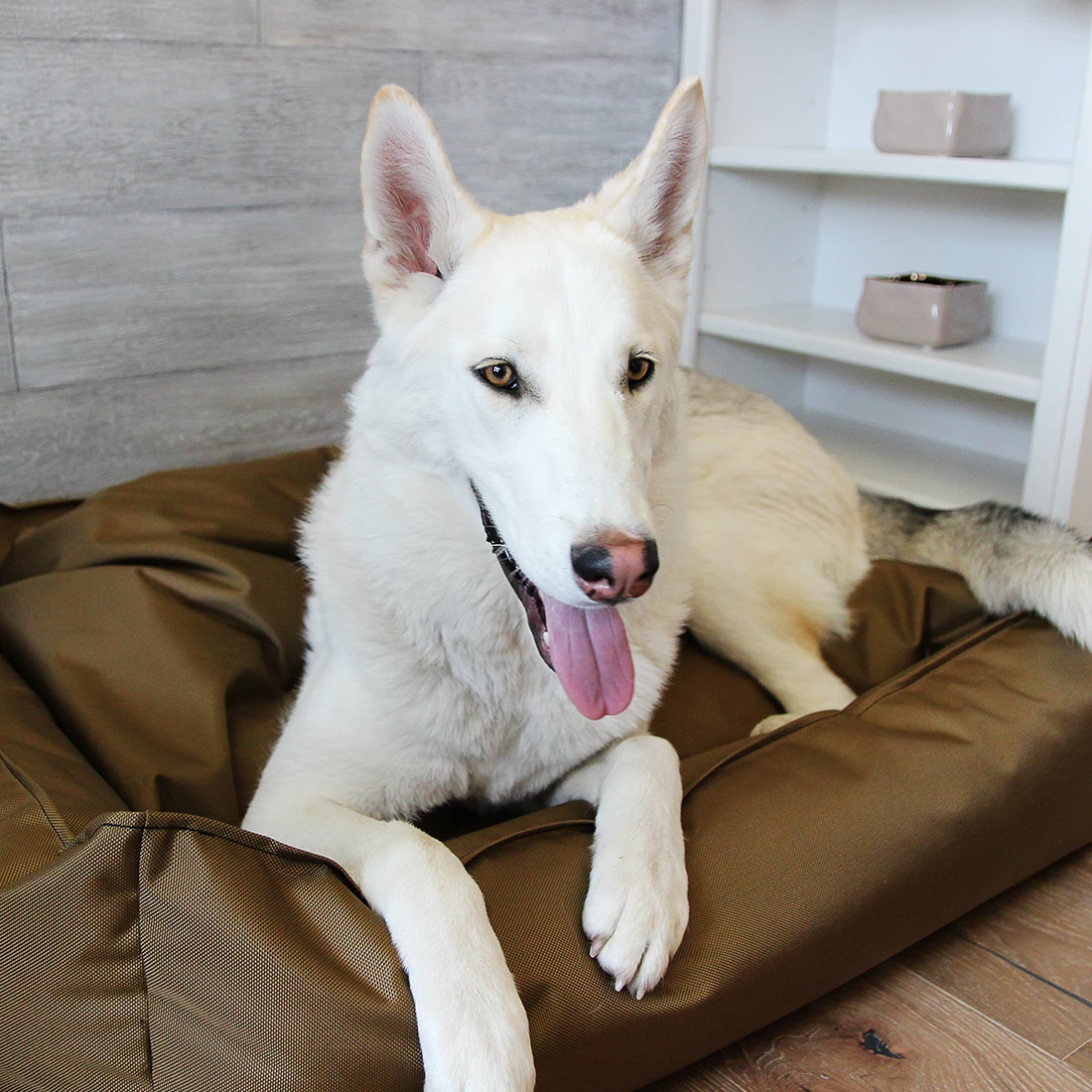 Shop our RACS Smart Dog Beds!
A Style and Size Just Right for Your Pet!
The Oasis Plush pillow dog bed offers maximum comfort! This is because advanced support combines with cutting-edge True Cool memory foam to create amazing support and comfort.
The Titan Beds are the toughest beds ever built, and the Titan Acropolis is ahead of the game. The cover is chew-resistant even by remaining comfortable for your dog.
The Titan Citadel is the dog bed customers have been asking for. Not only is it easy to clean and machine washable, but it also features a special lofty filling for luxurious comfort your dog will love.
The Titan Defender dog bed joins award-winning technology with craftsmanship to form the strongest couch bed ever created. Because of 1680 denier rated Titan Ballistic nylon, it is the ultimate in strength. In addition, the True Cool memory form ensures long-lasting comfort.
Our Titan Fortress, truly orthopedic dog bed is at the cutting edge of technology. This heavy-duty bed provides excellent support for the whole body, straight spinal alignment, and soothing pressure relief.
RACS Dog Beds are hypo-allergenic and veterinarian recommended. Proudly Made in the U.S.A.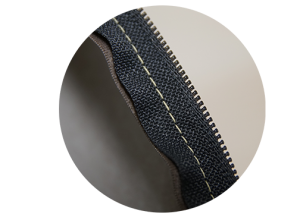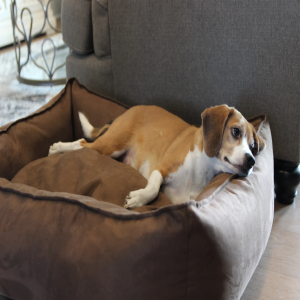 The Oasis Plush pillow bed brings maximum comfort to your pet. It is easy to clean and machine washable. It provides luxurious comfort because of the AdaptaLoft filling.
How do I wash the bed cover?
Our pet beds require minimal cleaning with everyday use, but soiled areas can be spot cleaned with warm water. However, if the cover needs washing it can be easily removed and thrown in the washing machine. Simply remove the cover, wash on cold/cold gentle, then hang dry or dry on low heat.
Machine Washable, Hidden zipper and flap enclosure, Vet recommended, Hypo-allergenic
My 11-year-old golden mix loves her new bed! She sleeps on it every chance she gets, and her hair doesn't stick to the bed so it's easy to clean!"
Ordering Information
We offer a $19.99 flat shipping rate. Plus, dog bed orders over $140 ship free! Please contact us today for more information about our RACS Dog Beds by Buddy Rest!
Call Toll Free! 800-338-3178
Contact A Representative